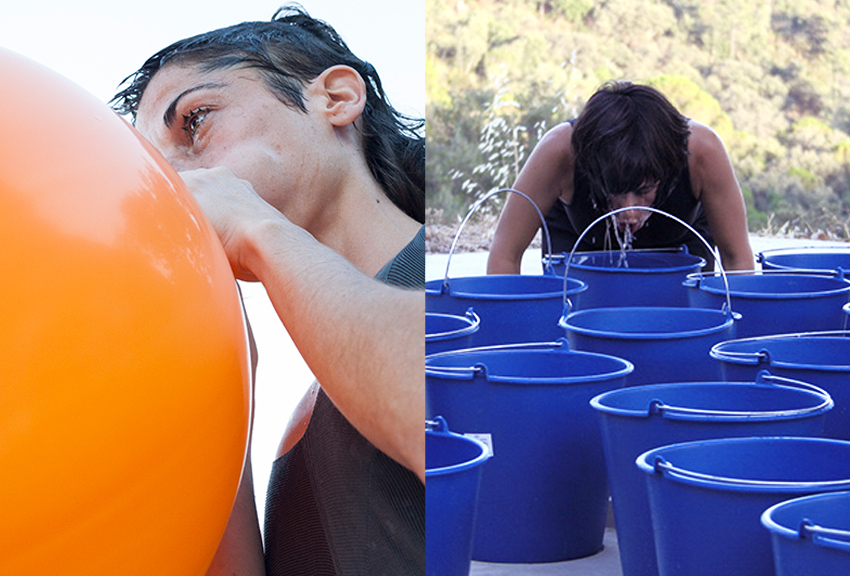 Pieza colaborativa junto con la artista Isabel León desarrollada en Sierra Centro de Arte dentro del proyecto EXCHANGE Live Art.
Durante la primera semana en Sierra, recolectamos frases nuestras que surgían de manera natural en la cotidianidad del trabajo y la convivencia, así como en el pueblo de Santa Ana la Real. Las frases empezaban con "Yo soy muy de…" así cada persona debía continuarla.
Para la acción final, invitamos a los asistentes a participar en una procesión en la que cargamos un sofá desde la casa en la que nos alojamos hasta la Nave Sierra donde trabajamos durante toda la residencia. Durante la acción leemos las frases recogidas y realizamos microacciones espontáneas utilizando dos de los elementos presentes en nuestra residencia: cubos con agua y globos.
Se puede ver documentación completa de la residencia AQUÍ
During the first week in Sierra, we collect phrases arising naturally from our daily routine of work and coexistence, as well as in the village of Santa Ana Real. Sentences began with «Yo soy muy de…»* so each person should continue the phrase.
For final action, we invite attendees to participate in a procession in which we carried a sofa from the house where we stayed until the working space  where we worked for all residence. During the action we read the collected phrases and make spontaneous short actions using two elements present on our residence: buckets with water and balloons.
You can see complete documentation of the residence HERE
* The phrase «Yo soy muy de…» it is a common expression utilize in Spain. It is used when someone want to express something they like but in addition it has an identity connotation.
Fotógrafa Victoria Rodríguez Cruz.