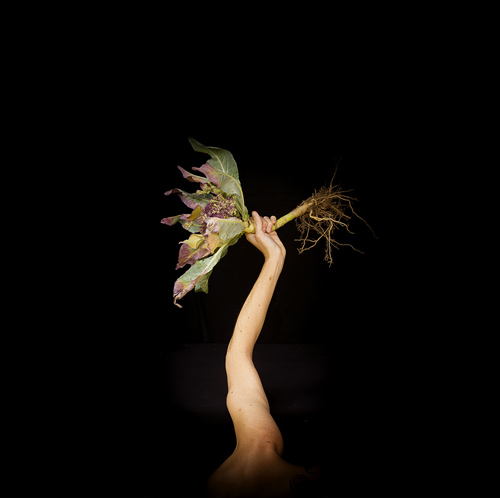 Obra fotográfica de carácter performativo
Photographic work with a performative character
"Conversaciones con lo natural", es una serie de obras fotográficas de carácter performativo realizadas en los últimos años. Común a todas ellas es el juego irónico entre el cuerpo y el fruto, indagan en la relación humano-naturaleza, desde mi propia vivencia en el entorno natural y presentan la diversidad de lo natural frente a la estandarización de lo artificial.  Diversidad y descentralización dos valores imprescindible en la buena construcción de una sociedad o de un jardín.
Si quieres saber más sobre esta obra solicita un catálogo 
"Conversations with the natural", it is a serial of photographic works with a performative character made in the last years. Common to all of them is the ironic game between the body and the fruit, they investigate the human-nature relationship, from my own experience in the natural environment and presents the natural diversity in opposition to the artificial standardization. Diversity and decentralization are both essential values on the good construction of a society or a garden.
If you like to know more about this work ask for a catalog
---