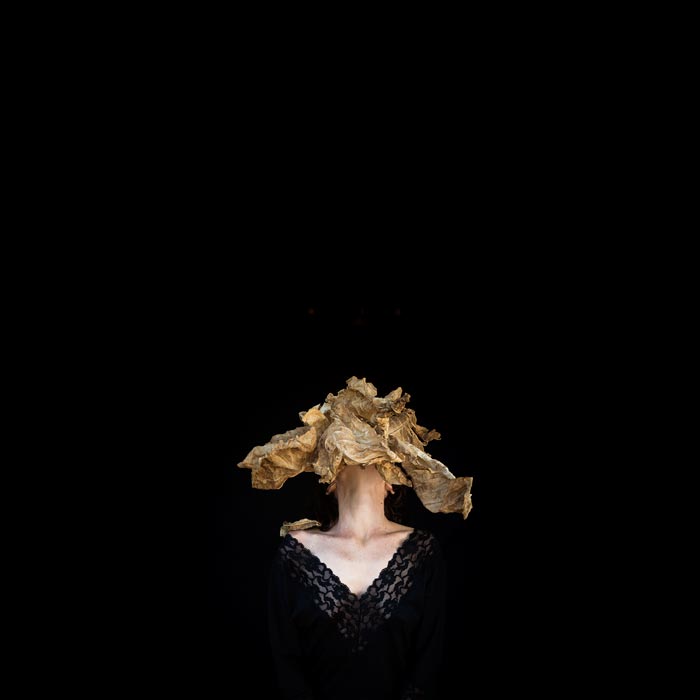 LIMITED EDITION OF PHOTO WORK
---
---
---
EIGHT WORKS OF «CONVERSATIONS WITH THE NATURAL» CAN ALREADY BE ACQUIRED
---
ABOUT THE WORK
The project reflects on how to achieve the balance between the natural and the artificial ?. His approach to this problem is through three actions / verbs: walking, collecting and moving. The act of WALKING understood as an aesthetic, symbolic, poetic, philosophical, political and social practice. COLLECT as a social, environmental, poetic and political act. And finally, DISPLACING as a social, physical, poetic and political act. In this way the work is made up of physical and mental trajectories; a conceptual map that is built with each footstep understood as a brushstroke of the work. After years of traveling and living in large cities exploring how the time and space we build in them affects our way of relating. In 2012, I felt the need for change and I decided to link my life and my work to the natural environment, to its observation, experience and study, looking for a new way of knowing and being in the world. Taking simple actions that minimize our impact on the Earth and trying to make my footprint erode as little as possible. Throughout these eight years, the work has evolved together with my own vital processes influenced by a close relationship to nature.
---
Three of them belong to the series "Different ways of raising the fist"
---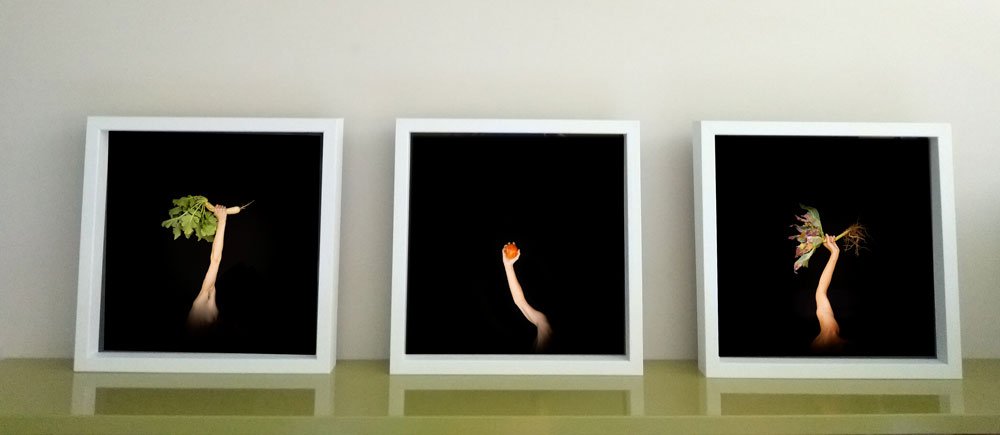 ---
The series corresponds to the first stage of the work «Conversations with the natural»; moment in which I question the way we live in big cities. I emigrate to the countryside, I begin to cultivate and investigate the plant world. The image represents that alliance with the natural, as another possible way of inhabiting the world
---
TECHNICAL SPECIFICATIONS

Dimensions: 27x27cm Technique  
Support: Hahnemühle photo rag 300 paper. Barium paper with natural pigments. Museum quality.

Print run of 30 Without framing. Delivered in a folder, signed, numbered and with a Hahnemühle certificate.


The fourth in the series is titled "Connectivity"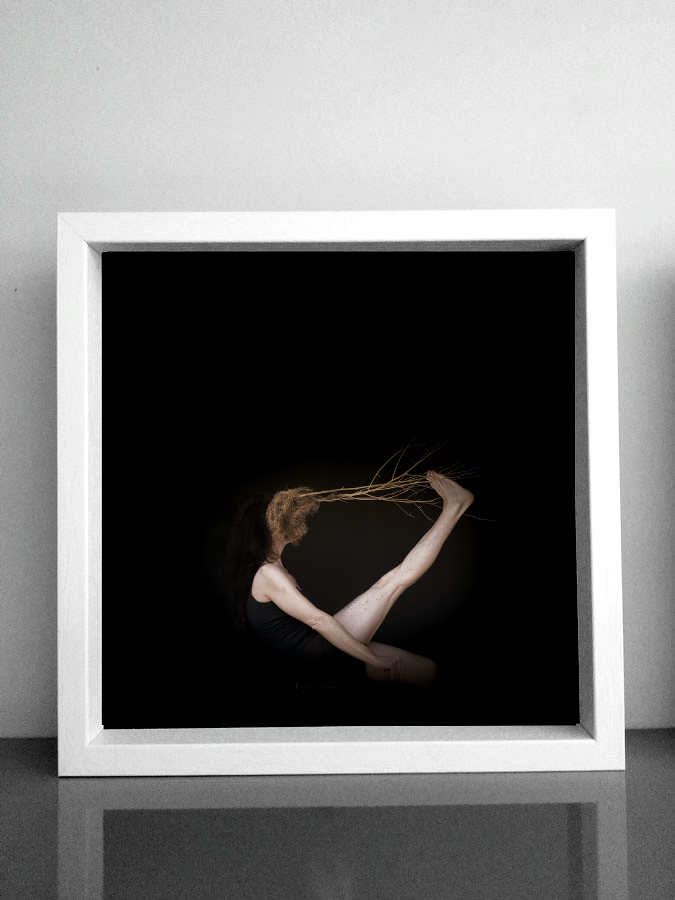 ---
It corresponds to the last stage of the work. It arises, like all of it, from my own experience together with my research, in this case of the neurobiologist Stefano Mancuso. Through reading several of his essays I have discovered an interesting field. Something especially interesting, and what the image refers to, is the way plants communicate with each other, which is not only through the roots but also through the air, transmitting information to each other that helps them protect themselves, among others. things. He reveals a fascinating world that Darwin was already aware of and that his son later disclosed … but even in Ancient Greek times this knowledge was already latent at the hand of Democritus, so it is common in many illustrations the representations of humans with their heads down land that alluded to this connectivity.
---
The new images made during the years 2017/18, and recently added to the Special Edition are: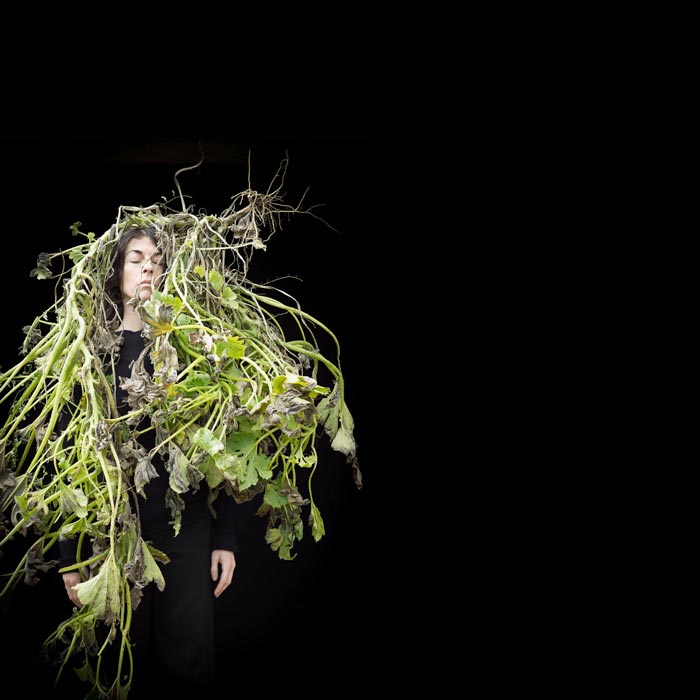 ---
ABOUT THE PRICE

Depending on the number of the edition, the price varies, increasing as fewer remain.


| | | |
| --- | --- | --- |
| Ed. | 1-9 | 135€ |
| Ed. | 10-19 | 160€ |
| Ed. | 20-30 | 185€ |
| | |
| --- | --- |
| TITLE | Nº EDITION |
| Different ways of raising the fist, COLIPOWER!! | 08/ 30 |
| Different ways of raising the fist, TOMATAZOS!! | 02/ 30 |
| Different ways of raising the fist, and a TURNIP!!! | 02/ 30 |
| Connectivity | 10/ 30** |
| By molecular communication!! | 03/ 30 |
| Dreamy pumpkin | 03/ 30 |
| End of season | 02/ 30 |
| Connectivity  02 (NEW!!!) | 02/ 30 |
* The price includes shipping costs within the Peninsula.
* Depending on the country of destination the price increases between € 10-25
** The price already increase (160€)
---
MAKE YOUR ORDER BY WRITING TO anamatey@gmail.com
---
---